An ongoing dialogue on HIV/AIDS, infectious diseases,
all matters medical, and some not so medical.
January 4th, 2009
Top Stories in HIV Medicine
Happy New Year!
In the spirit of list-making that seems to permeate the world right about this time, we've just published our own list over at AIDS Clinical Care.  Check it out — our editorial board this year did a superb job of summarizing the field.
I have a strong feeling that next year's version will have some much more hopeful news on prevention, perhaps through pre-exposure prophylaxis (PrEP), or treatment as prevention, or both.
As for advances in vaccines, um … perhaps the less said the better?
You can follow any responses to this entry through the RSS 2.0 feed. Both comments and pings are currently closed.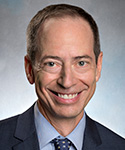 Paul E. Sax, MD
Contributing Editor
Biography | Disclosures | Summaries
Learn more about HIV and ID Observations.
Follow HIV and ID Observations Posts via Email

Tag Cloud