An ongoing dialogue on HIV/AIDS, infectious diseases,
all matters medical, and some not so medical.
February 13th, 2009
CROI 2009: Greatest Hits
Fresh back from lovely Montreal, where the temperature (I'm glad to report) climbed into the balmy 40's …
Here's a rapid-fire listing of the Greatest Hits.  As I'm sure to be leaving something off this list, happy to accept other suggestions:
So what's missing?  Not a single phase III study of a novel agent, nor a phase IV comparative trial of existing drugs done in the developed world.
Yes, it's a very "quiet" phase in HIV drug development — too quiet.  If this poster is a harbinger of what's coming with integrase resistance, let's hope it's not quiet for long.
You can follow any responses to this entry through the RSS 2.0 feed. Both comments and pings are currently closed.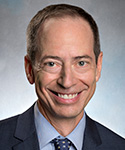 Paul E. Sax, MD
Contributing Editor
Biography | Disclosures | Summaries
Learn more about HIV and ID Observations.
Follow HIV and ID Observations Posts via Email

Tag Cloud