An ongoing dialogue on HIV/AIDS, infectious diseases,
all matters medical, and some not so medical.
October 21st, 2008
Back to School, Day 4: PEP and More PEP
After a lecture on HIV for Primary Care Providers in our course last week, the most controversial topic was, not surprisingly, the use of post-exposure prophylaxis (PEP) for both occupational and non-occupational exposures.  And today, after an entire lecture on PEP to a group of HIV providers in our AIDS course, again the subject drew numerous questions — and strong opinions — from the audience.
Since this is a relatively data-free zone, one turns to the guidelines for advice.  But not surprisingly, they offer tons of wiggle room for a clinician to do pretty much anything he or she wants in all but the most florid exposures or non-exposures.
(Can there be a florid non-exposure?)
So here's a case we just posted on AIDS Clinical Care. (Drawn from real life, of course.)  Emergency room resident sticks herself with a needle while suturing a patient's wound, a patient who's HIV positive with an undetectable viral load on treatment. Oh, and the resident is pregnant.
To give PEP or not to give PEP?
You can follow any responses to this entry through the RSS 2.0 feed. Both comments and pings are currently closed.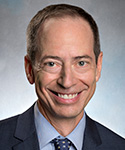 Paul E. Sax, MD
Contributing Editor
Biography | Disclosures | Summaries
Learn more about HIV and ID Observations.
Follow HIV and ID Observations Posts via Email

Tag Cloud