An ongoing dialogue on HIV/AIDS, infectious diseases,
all matters medical, and some not so medical.
May 21st, 2008
When Expert Clinicians Disagree
Periodically, in AIDS Clinical Care, we publish a case in the "Antiretroviral Rounds" section and ask two clinical experts in our field how they would manage such a patient. The most recent case elicited responses that were 180 degrees different.
(This is exactly what we're after, by the way — why present a case in which everyone would do the same thing?)
The full details of the case are on the AIDS Clinical Care web site, but in brief: A 50-year-old man with longstanding HIV was admitted to the hospital with gallstone pancreatitis, during which time he experienced virologic rebound since he couldn't take anything by mouth. Athough for years he'd been mostly virologically suppressed — with some values between 50 and 500 cop/mL — on a regimen of TDF/FTC and boosted fosamprenavir, the resistance genotype sent after viral rebound showed extensive triple-class drug resistance. Resuming therapy after his recovery led to a drop in the viral load again to undetectable. Should this patient change treatment?
One of our respondents (Joe Gathe) said — confidently — to stay the course, no change; the other (Rick Elion) said — assuredly — to change to a completely new regimen. Is it possible that both are right? After all, both these guys have extensive clinical experience in HIV care and research; are widely respected in the field; and were able to cite excellent reasons defending their management decisions. These are the kind of doctors you'd send a family member or friend to if he/she had HIV.
So I'll go out on a limb and say yes, both were right — but for the non-clinician, the fact that there are such different ways to manage one problem can be unsettling. Indeed, our executive editor (a non-MD) said she felt "uncomfortable" with these vastly different approaches to treatment.
Needless to say, the case is drawn from real life, but before I divulge how it was managed, I'd be interested to hear what others would do.
You can follow any responses to this entry through the RSS 2.0 feed. Both comments and pings are currently closed.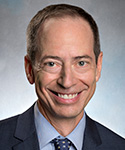 Paul E. Sax, MD
Contributing Editor
Biography | Disclosures | Summaries
Learn more about HIV and ID Observations.
Follow HIV and ID Observations Posts via Email

Tag Cloud