An ongoing dialogue on HIV/AIDS, infectious diseases,
all matters medical, and some not so medical.
January 29th, 2009
Too Many Options: What Actually Happened
We recently published a case in AIDS Clinical Care entitled "Too Many Options", describing a patient with longstanding HIV infection, virologic failure, and resistance to NRTIs, NNRTIs, and PIs.
Fortunately, resistance and tropism testing gave him several options for a new drug regimen — including darunavir, etravirine, maraviroc, enfuvirtide, and — if one believes phenotypic NRTI susceptibility with multiple TAMs — several NRTIs.
And what did our three experts suggest?  Three different regimens:
Sharon Walmsley:  darunavir/r, maraviroc, and etravirine (three drugs — not counting ritonavir)
Tim Wilkin:  darunavir/r, raltegravir, maraviroc, and tenofovir/FTC (five drugs)
Graeme Moyle: darunavir/r, raltegravir, and maraviroc (three drugs, but different from Sharon's selection)
Now these are smart, highly-experienced clinicians, physicians who are active in clinical research, know the literature extremely well, and actually see patients.  (Funny how that last part is sometimes left out.)   Each of them provided sound reasons for their (varying) choices.
And what did we do with this patient?  (Or one very much like him … obviously some details changed as per HIPAA mandate.)
We offered him the chance to enroll in the clinical study ACTG 5241 (mentioned by Tim), which takes patients like this, gives them an optimal regimen — then randomizes them to receive or not to receive NRTIs.
(I don't think it will ruin the study to mention that the "flip of the coin" gave him the "No Nukes" option.)
I sure hope we learn something from this study.  While we know that regimens should contain "two (preferably three)" active agents, beyond that there's plenty of uncertainty out there.
You can follow any responses to this entry through the RSS 2.0 feed. Both comments and pings are currently closed.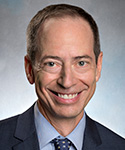 Paul E. Sax, MD
Contributing Editor
Biography | Disclosures | Summaries
Learn more about HIV and ID Observations.
Follow HIV and ID Observations Posts via Email

Tag Cloud