An ongoing dialogue on HIV/AIDS, infectious diseases,
all matters medical, and some not so medical.
May 19th, 2009
Time for a Switch? Room for Debate
With first-line therapy for HIV being so astonishingly successful, much of what we do in practice is tweak regimens that are by virologic and immunologic standards, working just fine:  Viral load undetectable, CD4 stable.
But not so fast — while one of my colleagues said that if he didn't change his patients' regimens, then he'd have nothing to do, the other said he NEVER changed a regimen that was working unless he absolutely had to.
Who's right?  Both of them, of course.  The regimen might improve in convenience, tolerability, safety, etc, but new side effects could also occur, as well as virologic failure.
So consider these virologically suppressed, clinically stable patients (all recently seen) — would you switch?
50 year old man on ABC/3TC, EFV since 2000.  No renal disease.  Hyperlipidemia, on atorvastatin 80 mg a day.  Father died of an MI age 48.
63 year old man, on EFV + LPV/r for years; past history of neuropathy on d4T and 3TC.  Needs to go on inhaled steroids (preferably fluticasone) to help manage increasingly refractory asthma.
35 year old woman, on TDF/FTC, FPV/r BID — doing ok but missing some PM doses.
Keep in mind, all are doing fine — would you switch?  If so, to what?  Thanks in advance* for the consult.
(*ahem.)
You can follow any responses to this entry through the RSS 2.0 feed. Both comments and pings are currently closed.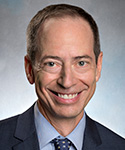 Paul E. Sax, MD
Contributing Editor
Biography | Disclosures | Summaries
Learn more about HIV and ID Observations.
Follow HIV and ID Observations via Email

Tag Cloud