An ongoing dialogue on HIV/AIDS, infectious diseases,
all matters medical, and some not so medical.
March 4th, 2009
TaqMan HIV RNA Assay: Be Careful What You Wish For
At our hospital lab, we recently switched from the bDNA viral load assay to the new Roche TaqMan real-time PCR test.  The virologist in charge of our lab and the tech both agreed the assay was more accurate, more sensitive, and easier to do — so much so that we could increase the frequency of the test being run, a huge benefit for patient care.  I was all for it.
So what's the problem?  As noted here in this paper from Vancouver — and anecdotally throughout the world  — there's a new epidemic of intermittent low-level viremia picked up by this assay.  Every week, another one of my long-term successfully treated patients has a result come back at 125, 94 or — most cruelly — 49.  (The lower limit of the assay is 48.)
Plus, there's that issue of "<48 (viral RNA detected but below the quantifiable range of the assay)" vs "Target not detected."  Try explaining that to an obsessive patient who heretofore had been happily receiving "undetectable" viral load results through a decade of meticulous pill taking.
One view is that these are not "false positives", but rather represent actual detection of virus though this more sensitive assay.  (The Vancouver group is not so sure — read the discussion section in their paper.)
But if these small detections of HIV RNA are real, is there a clinical significance to it?
Based on the kinds of patients in whom we are seeing these results — many on first regimens, many with no history of treatment failure — I suspect the answer will be no.  These low-level detectable results could be analagous to the low-level detection picked up by the single-copy assay — just a harmless release of virus from long-lived chronically productive cells, and not actual viral replication.
Or to quote my esteemed colleague:
I believe we will eventually come to recognize two related but distinct situations–patients may be "fully suppressed" — that is, have no actively replicating virus — but may or may not be "aviremic".
So I feel a bit better.   Nonetheless, if you're planning on introducing TaqMan into your clinic, prepare yourself for some significant patient education, reassurance — and stress management.
You can follow any responses to this entry through the RSS 2.0 feed. Both comments and pings are currently closed.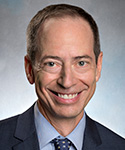 Paul E. Sax, MD
Contributing Editor
Biography | Disclosures | Summaries
Learn more about HIV and ID Observations.
Follow HIV and ID Observations Posts via Email

Tag Cloud