An ongoing dialogue on HIV/AIDS, infectious diseases,
all matters medical, and some not so medical.
March 1st, 2009
Sedation for Colonoscopies in HIV Patients: Debate Rages
Here's a problem we're grappling with:
A patient with HIV needs a colonoscopy, but is on either a ritonavir-boosted protease inhibitor or an efavirenz-based regimen.
(This must be something like 90% of HIV patients as of March 1, 2009, based on my extremely unscientific gut impression.)
For efavirenz, midazolam is contraindicated; for ritonavir, same story — or "consider therapy modification", according to one source I found.  Ditto fentanyl.
So what should be given for sedation?  (Important side note: if you told me pre-1996 that this would be a critical management question for my HIV patients, I would have thought you were out of your mind.)
Lots of different views here in Boston, including:
Give the usual meds, titrate to effect
NEVER give midazolam with either efavirenz or ritonavir; instead, use lorazepam, etc
Stop HIV meds 1 day in advance, then give midazolam and fentanyl
Does anyone know?  Or does anyone have sufficient experience to share?
You can follow any responses to this entry through the RSS 2.0 feed. Both comments and pings are currently closed.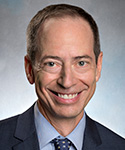 Paul E. Sax, MD
Contributing Editor
Biography | Disclosures | Summaries
Learn more about HIV and ID Observations.
Follow HIV and ID Observations Posts via Email

Tag Cloud