An ongoing dialogue on HIV/AIDS, infectious diseases,
all matters medical, and some not so medical.
April 4th, 2010
San Francisco Public Health: Treatment Recommended for All with HIV
Could there be anything more interesting than the start of the baseball season?
Maybe, because this is quite something:
In a major shift of HIV treatment policy, San Francisco public health doctors have begun to advise patients to start taking antiviral medicines as soon as they are found to be infected, rather than waiting — sometimes years — for signs that their immune systems have started to fail.
Yes, the field is heading in this direction, but thus far no one has had the guts actually to recommend universal treatment as policy.
In the early 2000s, I often referred to this review by my friend and colleague Keith Henry for why we might want to hold off on starting treatment for as long as possible.  How did we get from there to a policy to treat everyone?  Selected highlights:
That's not a comprehensive list, of course, but these and other data led to a change in the latest HIV treatment guidelines, which despite raising the CD4 threshold for starting therapy, still do not go as far as the proposed San Francisco recommendations.
Is their room for uncertainty?  You bet:
James D. Neaton of the University of Minnesota School of Public Health, contends that a rigorous, randomized clinical trial is needed to show whether early intervention works. The risks of early treatment — giving powerful drugs to people at low risk of disease — – could outweigh the "modest predicted benefit," Dr. Neaton wrote in an e-mail message. "That is why we do randomized trials."
And more:
Dr. Lisa C. Capaldini, who runs an AIDS practice in the Castro district, also has strong reservations. "H.I.V. behaves differently in different people," she said.  Although Dr. Capaldini recognizes that today's drugs are a vast improvement over earlier therapies, the program, she said "is not ready for prime time."
San Francisco has always had a distinctive role in the history of the HIV epidemic.
Why should now be any different?
You can follow any responses to this entry through the RSS 2.0 feed. Both comments and pings are currently closed.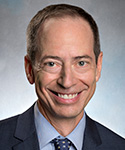 Paul E. Sax, MD
Contributing Editor
Biography | Disclosures | Summaries
Learn more about HIV and ID Observations.
Follow HIV and ID Observations Posts via Email

Tag Cloud