An ongoing dialogue on HIV/AIDS, infectious diseases,
all matters medical, and some not so medical.
May 23rd, 2011
Rilpivirine Approved — the "iPod" of NNRTIs?
From the FDA on Friday (it's always on Friday, isn't it):
FDA approved Edurant (rilpivirine) 25 mg tablets, a new non-nucleoside reverse transcriptase inhibitor (NNRTI) for the treatment of HIV. Rilpivirine is an antiviral drug that helps to block reverse transcriptase, an enzyme necessary for HIV replication. The recommended dose of rilpivirine is one 25 mg tablet once daily taken orally with a meal.
This approval comes as little surprise, as the large ECHO and THRIVE studies clearly demonstrated that rilpivirine (RPV seems to be the preferred abbreviation) was "non-inferior" to efavirenz as initial therapy.
More controversial were the details of the aggregate study results, which demonstrated a trade-off between antiviral activity at high viral loads (which favored efavirenz) and the overall safety and tolerability (which favored rilpivirine).
So how will clinicians use the drug?
The answer may be like the debate about iPods (and CDs vs records before that, boy I am showing my age):  Audiophiles knew that the compressed sound required for iPods led to inferior sound, but the new devices were so easy to use that in most cases it didn't really matter.  Today CDs are rapidly on their way out.
So is RPV the iPod of NNRTIs?  Both better and worse than current options?  Maybe — that would be the best case scenario.
But if the complete iPod effect is going to take place, we probably need the single-tablet formulation of TDF/FTC/RPV, which is currently under development.
You can follow any responses to this entry through the RSS 2.0 feed. Both comments and pings are currently closed.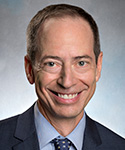 Paul E. Sax, MD
Contributing Editor
Biography | Disclosures | Summaries
Learn more about HIV and ID Observations.
Follow HIV and ID Observations Posts via Email

Tag Cloud