An ongoing dialogue on HIV/AIDS, infectious diseases,
all matters medical, and some not so medical.
January 11th, 2011
Revised DHHS Guidelines, and Some Thoughts on Guidelines in General
As another major snow storm barrels in on us, you might have time over the next 24-48 hours to make some hot chocolate, throw some logs on the fire, and read the spanking-new 2011 Department of Health and Human Services (DHHS) HIV Treatment Guidelines, just posted here on the AIDSinfo web site.
(Disclosure: I'm on the Guidelines panel — opinions that follow are mine, and do not represent the panel.)
There are no major changes — befitting a relatively quiet era in HIV treatment — but here are a few highlights:
Frequency of CD4 determinations can be decreased in stable patients who are virologically suppressed, down to every 6-12 months.  This makes abundant sense for multiple reasons:  1) high variability with higher counts; 2) no proven strategy for managing decreases in CD4 with virologic suppression; 3) reduces potential anxiety for unanticipated results; 4) saves money.
Virologic failure criterion has been shifted to a confirmed viral load > 200 cop/mL; this is in response to the higher rates of lower level viremia using the newer assays.  I've written about this a couple of times — it takes some time learning not to panic for a viral load of "121" or even better, "49", but it can be done.
Some minor tweaks on the "what to start" section.
A new format for adverse event tables.
Some other points worth mentioning:  1) The whole operation could not happen without the incredible coordination and support of  Alice Pau, PharmD, from the NIH; 2) the PDF is 166 pages long, a major test for even industrial-strength staplers; and 2) An HTML version is in the works.
And in case you haven't had enough of Guidelines recently, here's a somewhat critical review of the IDSA Guidelines — the ones I praised earlier in the week.  The complaint?  Not enough recommendations backed by "Level I" evidence, i.e., a randomized clinical trial.
Well, I for one remain a fan of these IDSA Guidelines, and for the following reason:  Patient care is frequently a chaotic, messy business, and the expectation that all clinical scenarios will be addressed by prospective randomized trials is invariably going to be disappointed.
So even though we would like to have an evidenced-based approach to every decision, it's never going to happen.
Which means that getting a bunch of smart, experienced, and detail-obsessed clinicians together to decide what's best is pretty darn valuable, if you ask me.
You can follow any responses to this entry through the RSS 2.0 feed. Both comments and pings are currently closed.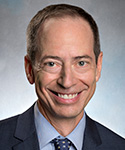 Paul E. Sax, MD
Contributing Editor
Biography | Disclosures | Summaries
Learn more about HIV and ID Observations.
Follow HIV and ID Observations Posts via Email

Tag Cloud