An ongoing dialogue on HIV/AIDS, infectious diseases,
all matters medical, and some not so medical.
March 1st, 2012
Post-Exposure Prophylaxis, the World's Most Outdated HIV Guidelines, and What To Do About Them
Every time I cover HIV prevention in a lecture, it's always kind of embarrassing to cite the "official" post-exposure prophylaxis (PEP) guidelines, which are here (non-occupational) and here (occupational).
That's right, they were last updated in 2005, the year of Hurricane Katrina.
Yes — more than six years ago. The alternative choices seem particularly curious (read: don't do it) today — indinavir/ritonavir or efavirenz for PEP? You've got to be kidding me.
Because here's a short list of what's happened since then related to the HIV prevention front:
An HIV vaccine study that, marginal efficacy aside, at least gave us a sense of "community risk" in a low-moderate prevalence area
Landmark studies in perinatal prevention, such as this one
That great wave of HIV drug development, which included darunavir, maraviroc, raltegravir, and etravirine
No, there's not been much new on occupational risk of HIV acquisition, which fortunately remains incredibly rare –and has always been a relatively data-free zone. (For the record, this is pretty much it here.)
So what's an ID/HIV specialist to do?
I've been told that the next round of PEP guidelines is in development, but frankly the existing guidelines have been out of date for so long that something/anything has to be done.
Hence I welcome the imminent publication of this paper on the use of tenofovir/FTC and raltegravir for non-occupational post-exposure prophylaxis.
Yes, the study is small, and there's no control group; furthermore, given the rarity of transmission, it can't really estimate the preventive efficacy of this intervention — we'll probably never have that.
But it provides at least some support behind what we've been doing now for several months, which is frequently replacing lopinavir/r with raltegravir — leading to much better tolerability of the PEP regimen.
And our hospital is about to make it official. From my colleague Sigal Yawetz, who heads up our PEP program, comes the following:
First line empiric therapy, not pregnant, no renal problems: tenofovir/FTC, raltegravir

First line therapy, pregnant (or breast feeding, continues to breast feed though not recommended): zidovudine/3TC, lopinavir/r

First line therapy, abnormal renal function: zidovudine/3TC, raltegravir

For any exposure to known infected person: ART to be selected by HIV expert
There — PEP Guidelines updated!
You can follow any responses to this entry through the RSS 2.0 feed. Both comments and pings are currently closed.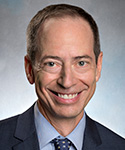 Paul E. Sax, MD
Contributing Editor
Biography | Disclosures | Summaries
Learn more about HIV and ID Observations.
Follow HIV and ID Observations Posts via Email

Tag Cloud