An ongoing dialogue on HIV/AIDS, infectious diseases,
all matters medical, and some not so medical.
June 13th, 2009
Occupational Exposures and HIV Testing
A couple of years ago, an ID-colleague of mine told me about a tough case:  While working in the ICU, an anesthesiologist sustained a pretty severe needle stick.  Approached for HIV testing, the source of the exposure felt threatened by the providers in the ICU, and refused to sign the consent.
The patient then deteriorated and required intubation.  The intensivist, understandably in something of a panic, contacted my colleague for advice.
We're about to post this case — actual details of which are slightly changed to protect anonymity — in AIDS Clinical Care.   We've asked some experts (MD, lawyer, ethicist) on the matter a few key questions, including:
How would you manage the intensivist who sustained the injury?
Would you give post-exposure prophylaxis? If so, what specifically would you give, and for how long?
How would you determine if the source patient has HIV? Would you perform surrogate testing (for example, obtain a CD4-cell count) to assess this? Would you consider testing him without written informed consent?
If he is tested, would you give him the results after he recovers if the test is negative? If the test is positive?
This case is different from the this one, but many of the issues are related.  (Different from this one too, obviously.)
And it's a reminder that amidst all the controversy over "opt-out" testing and HIV screening, there's another big issue out there regarding HIV testing that's hardly been settled.
You can follow any responses to this entry through the RSS 2.0 feed. Both comments and pings are currently closed.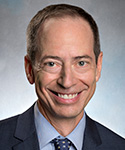 Paul E. Sax, MD
Contributing Editor
Biography | Disclosures | Summaries
Learn more about HIV and ID Observations.
Follow HIV and ID Observations Posts via Email

Tag Cloud