An ongoing dialogue on HIV/AIDS, infectious diseases,
all matters medical, and some not so medical.
June 13th, 2011
More on Generic Antiretrovirals …
In the recent post on the approval of generic Combivir — and the lack of availability of generic Epivir (lamivudine, 3TC), which was both anticipated and likely to be more useful — I speculated there were several possible causes of this surprising turn of events.
But ultimately I concluded, "In sum, the real reason there's no generic 3TC remains a mystery."
Last week, however, I received a fascinating email from an industry representative, who has asked that I summarize the turn of events from their perspective:
The Epivir patent in the US expired in May 2010.
A generic company was granted exclusive rights to market a generic in the US for 6 months.  (This is part of patent law.)
The particular company that was granted exclusivity was not been able to manufacture a product that has met approvability standards by the FDA.
During the period of exclusivity, furthermore, no other company can market a generic either — again, patent law in action.
Mystery solved — and thank you for the clarification.
But I hasten to add that this information was not widely known by HIV/ID specialists, and furthermore not easy to find.  One of my colleagues has likened reading rulings on patent law for generics akin to learning English as a second language, a very apt analogy.
You can follow any responses to this entry through the RSS 2.0 feed. Both comments and pings are currently closed.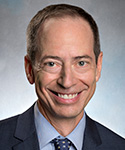 Paul E. Sax, MD
Contributing Editor
Biography | Disclosures | Summaries
Learn more about HIV and ID Observations.
Follow HIV and ID Observations Posts via Email

Tag Cloud