An ongoing dialogue on HIV/AIDS, infectious diseases,
all matters medical, and some not so medical.
March 25th, 2009
March (Guideline) Madness …
A couple of interesting ID guidelines out this week.  For those of you too busy with basketball, here are the relevant links:
Guidance for Control of Infections with Carbapenem-Resistant or Carbapenemase-Producing Enterobacteriaceae in Acute Care Facilities. Identified in 24 states and now found "routinely" in New York and New Jersey, these carbapenem-resistant Enterobacteriaceae ("CPE" is much easier to write and say) are resistant to virtually every available antibiotic.  Although these guidelines say that micro labs must do the so-called modified Hodge test (MHT) on enteric gram negatives that have elevated MICs to carbapenems — but still are within the susceptible range — it's been shown that ertapenem resistance provides a surrogate marker for this carbapenemase production.  Nice recent review of the (scary) topic here; quick summary of the guidelines here.
Guidelines for Prevention and Treatment of Opportunistic Infections in HIV-Infected Adults and Adolescents.  This massive tome (only 207 pages, 1,391 references) was originally released in an on-line version this past summer at aidsinfo.nih.gov, and I commented on it then in AIDS Clinical Care.  It is an absolutely critical resource, so valuable that I've referred to it numerous times since then.  But to spare you the task of reading through the whole thing again for revisions, I have gone right to the source — one of the people closely involved in putting the guidelines together — and asked him, so what's changed since the summer?  Here's his answer:  "The current published document notes that in HIV-infected adults who need treatment for HBV infection, treatment for both HIV and HBV infections should be initiated regardless of CD4 cell count.  For persons who wish to defer HIV therapy, only anti-HBV agents without any HIV-activity should be used.  Oh yeah, and some typos were corrected."
Happy reading.
You can follow any responses to this entry through the RSS 2.0 feed. Both comments and pings are currently closed.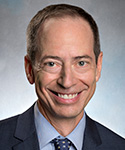 Paul E. Sax, MD
Contributing Editor
Biography | Disclosures | Summaries
Learn more about HIV and ID Observations.
Follow HIV and ID Observations Posts via Email

Tag Cloud