An ongoing dialogue on HIV/AIDS, infectious diseases,
all matters medical, and some not so medical.
July 11th, 2008
M184V: So many options, but does that include TDF/FTC/EFV?
Co-formulated TDF/FTC/EFV (Atripla) is a nifty bit of pharmacologic packaging (ever so much more so since it involves collaboration between two different pharmaceutical companies, ahem) — and our patients have noticed.  All of us who practice HIV medicine have been asked for the "one pill" treatment; often these requests make sense, sometimes they don't.
It's easy to say when it's a bad idea (known NNRTI resistance, for example), but sometimes it's not so clear.
We presented a case in AIDS Clinical Care of someone with documented M184V several years previously (before a treatment interruption) who now needed to go back on treatment.  Her request:  the "one pill" treatment.  One of our clinical experts (Joel Gallant) said he wouldn't do it; the other (Jose Arribas) said he would.  Not surprisingly, there were good reasons provided by both for their decisions.
We also asked if they'd order a viral tropism test.  Joel — no.  Jose — yes.
Thoughts?  What do you do for patients who only have M184V?
You can follow any responses to this entry through the RSS 2.0 feed. Both comments and pings are currently closed.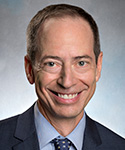 Paul E. Sax, MD
Contributing Editor
Biography | Disclosures | Summaries
Learn more about HIV and ID Observations.
Follow HIV and ID Observations Posts via Email

Tag Cloud