An ongoing dialogue on HIV/AIDS, infectious diseases,
all matters medical, and some not so medical.
May 2nd, 2010
Learning from Clinical Trials with Limited "Generalizability"
In the ongoing debate about when to start antiretroviral therapy in our sickest patients — those with acute opportunistic infections — comes this study from Zimbabwe of early vs. deferred ART in patients with cryptococcal meningitis:
The median durations of survival were 28 days and 637 days in the early and delayed ART groups, respectively (P=.031, by log‐rank test). The risk of mortality was almost 3 times as great in the early ART group versus the delayed ART group (adjusted hazard ratio, 2.85; 95% confidence interval, 1.1–7.23). The study was terminated early by the data safety monitoring committee.
In sum, early ART made a terrible situation even worse: 3-year survival for the early ART group was only 22%, vs 46% in the deferred therapy group.
The challenges of applying this study to clinical practice here are numerous, including use of non-amphotericin therapy for cryptococcal CNS disease, lack of protocol-directed management of suspected raised intracranial pressure or immune reconstitution inflammatory syndrome (IRIS), and the highly unstable social and political situation in the country at that time.
Still — sometimes a study's findings are so overwhelming that that there is something to be learned, issues of limited generalizabilty notwithstanding.
I suspect here it's that ART should be deferred for at least a couple of weeks in patients with crytpotoccal meningitis, giving the amphotericin/5FC time to bring down the organism burden.  Importantly, this slight delay would still be consistent with the "early" ART strategy of A5164, where the median time to start therapy was 12 days after OI treatment.
At least that's what I'll be doing until the results of this study are available.
You can follow any responses to this entry through the RSS 2.0 feed. Both comments and pings are currently closed.
Comments are closed.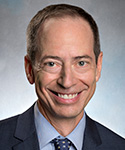 Paul E. Sax, MD
Contributing Editor
Biography | Disclosures | Summaries
Learn more about HIV and ID Observations.
Follow HIV and ID Observations Posts via Email

Tag Cloud