An ongoing dialogue on HIV/AIDS, infectious diseases,
all matters medical, and some not so medical.
May 27th, 2010
HIV Treatment is Prevention!
The Lancet has just published a large prospective study demonstrating the protective effect of HIV treatment on the risk of viral transmission:
3381 couples were eligible for analysis … Only one of 103 genetically-linked HIV-1 transmissions was from an infected participant who had started ART, corresponding to transmission rates of 0·37 (95% CI 0·09—2·04) per 100 person-years in those who had initiated treatment and 2·24 (1·84—2·72) per 100 person-years in those who had not—a 92% reduction (adjusted incidence rate ratio 0·08, 95% CI 0·00—0·57, p=0·004).
A similar observation was made in an earlier study presented at CROI 2009, not yet published.  Astoundingly, the rate of transmission in this Lancet paper could have been be zero if analyses were limited only to those with undetectable viral loads on treatment. 
So here's the bottom line:  HIV treatment dramatically, hugely, ginormously reduces the risk of HIV transmission. 
(My daughter several years ago predicted that ginormous would become a word.  She was right.)
Yes, we can quibble with some of the details — the 2009 study did not include viral load measurements, this one in the Lancet was actually part of a study of HSV treatment hence the results are observational, protection from infection is not 100% — but is there any doubt that HIV treatment is currently our most effective way of preventing the spread of HIV?
Some will say that the definitive study on this issue is HPTN 052, which randomizes the HIV-infected member of a serodiscordant couple to go on treatment or to wait until the CD4 cell count drops below 250.  The primary endpoint is the rate of infection among the seronegative partners.
But that study is likely to exclude those most likely to transmit HIV, since it's limited to people with HIV who have no symptoms, a relatively high CD4 cell count, and hence on average a lower viral burden.
At this point, it seems a no-brainer to me.  Treatment is prevention.
You can follow any responses to this entry through the RSS 2.0 feed. Both comments and pings are currently closed.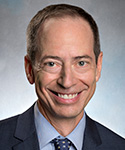 Paul E. Sax, MD
Contributing Editor
Biography | Disclosures | Summaries
Learn more about HIV and ID Observations.
Follow HIV and ID Observations Posts via Email

Tag Cloud