An ongoing dialogue on HIV/AIDS, infectious diseases,
all matters medical, and some not so medical.
October 29th, 2011
Will An Antiretroviral Patch Help Adherence? Doubtful …
This little nugget came up recently, found by our Journal Watch Executive Editor:
Preliminary research suggests that a patch could deliver an AIDS drug to patients … The researchers successfully used transdermal patches to administer 96 percent of an AIDS drug to simulated skin over a week. "Still, the important limitation of pills, regardless of how few there are or even how minimal the side effects, is adherence," Johnston [the investigator] noted. Research has shown that many patients, if not most, don't take their pills all the time.
Setting aside for a moment the fact that most patients actually do take their medications just fine, thank you — and that this particular transdermal HIV drug delivery system hasn't even been tested on animals, let alone humans — I have always wondered about the assumption that novel drug delivery systems would improve adherence.
Seems to me that the major problem with non-adherent patients isn't that they can't take pills.
It's that they won't take them.
And I strongly suspect that most would make the same choice when it comes to putting on a patch every day (or even every week).
You can follow any responses to this entry through the RSS 2.0 feed. Both comments and pings are currently closed.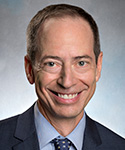 Paul E. Sax, MD
Contributing Editor
Biography | Disclosures | Summaries
Learn more about HIV and ID Observations.
Follow HIV and ID Observations Posts via Email

Tag Cloud