An ongoing dialogue on HIV/AIDS, infectious diseases,
all matters medical, and some not so medical.
November 22nd, 2008
"Salvage" Rx for HIV: Macro Good News, Micro Bad News
I've written before how the number of treatment experienced patients who have no options for successful therapy has dwindled to a tiny — but unfortunate — few.  Darunavir, maraviroc, raltegravir, and etravirine (in order of FDA approval) are that good.
Two presentations at recent scientific meetings confirmed the staggering efficacy of these newer drugs. Notably, both described response rates that exceeded what was reported in pivotal phase III studies — telling us that if anything, results in clinical practice will be better than in the trials, likely because a broader range of drugs is now available to the prescribing clinician.  (By contrast, patients in the MOTIVATE studies of maraviroc couldn't use darunavir — not yet approved.) 
First, this summer at the IAC meeting in Mexico City, a French group described a 90% virologic suppression rate (< 50 at 24 weeks) for 103 patients with triple class resistance receiving raltegravir, etravirine, and darunavir (sometimes with other agents).  Second, more recently at ICAAC, a group from Kaiser Permanente reported that 50 out of 53 patients in their etravirine expanded access program were virologically suppressed — many of whom did not even have full susceptibility to darunavir or etravirine.
Wow.
Which brings me to an e-mail I received this week which included the following chilling piece of information:
He has rather resistant virus, and has been on Truvada, Darunavir, Ritonavir, and Raltegravir. His most recent viral loads were 450 then 920 … 
Needless to say, my response included a comment that the rising viral load on a raltegravir-based regimen was "worrisome". 
In addition, a patient who is a typical raltegravir success story from our practice — high-level triple class resistance, never previously virologically suppressed, but HIV RNA undetectable for now 2-plus years — had a viral load come back recently at nearly a thousand.  (He says he had a cold.)  Confirmation of this result is pending (I like to wait at least a couple of weeks before repeating these) so of course this could just be a mega-blip, but needless to say I'm worried about him too.  
With the disappointing news on bevirimat presented at ICAAC — showing that some 40% of individuals harbor a polymorphism in the gag region of HIV that makes their viruses essentially resistant to the drug — we don't really have promising drugs in the pipeline for this group of individuals, however small that group may be.  
Let's hope this precarious state of affairs is a temporary one.
You can follow any responses to this entry through the RSS 2.0 feed. Both comments and pings are currently closed.
Comments are closed.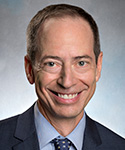 Paul E. Sax, MD
Contributing Editor
Biography | Disclosures | Summaries
Learn more about HIV and ID Observations.
Follow HIV and ID Observations Posts via Email

Tag Cloud