An ongoing dialogue on HIV/AIDS, infectious diseases,
all matters medical, and some not so medical.
March 3rd, 2010
Ritonavir Tablets: Any Experience Out There Yet?
Ritonavir tablets have been approved, and are apparently now in pharmacies.  The capsules will also remain available for the foreseeable future.
However, I haven't switched anyone over from the capsules yet, and neither has anyone else in our practice.
Would be interested in hearing how it's going so far — best news would be that the tablets are both more convenient and have fewer side effects, but we know from the switch to Kaletra tablets that the latter might not occur.
(Which surprised me, I have to admit — thought the tablets would be better tolerated, but it was about the same.)
So … if you've switched patients to from the capsules to the tablets, comment away!
You can follow any responses to this entry through the RSS 2.0 feed. Both comments and pings are currently closed.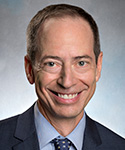 Paul E. Sax, MD
Contributing Editor
Biography | Disclosures | Summaries
Learn more about HIV and ID Observations.
Follow HIV and ID Observations via Email

Tag Cloud