An ongoing dialogue on HIV/AIDS, infectious diseases,
all matters medical, and some not so medical.
August 9th, 2020
Rapid Home Testing for Contagious COVID-19: How to Make It Happen
You know that feeling when you have an aha moment.
If you're not familiar with the phrase, we can't do better than our friends from Merriam-Webster:
aha moment (noun):  a moment of sudden realization, inspiration, insight, recognition, or comprehension
This is how I felt when research revealed three key findings related to COVID-19 transmission:
A small number of people account for a large number of cases. The handy estimate is that only 10-20% of people account for transmission of 80% of cases — it's called "over-dispersion," and is one important way that COVID-19 differs from influenza.
"Superspreader" events happen when a person who has a high amount of virus comes in contact with a crowd or crowds. These events are far more likely to occur in indoor spaces with poor ventilation — hence the critical need for masking indoors. A pre-print server just posted an excellent study modeling these events, appropriately entitled, "Wrong person, place and time".
People may be highly contagious without knowing it. This is particularly true in the day before symptoms occur, the dreaded "pre-symptomatic" period. No amount of counseling or symptom screening or temperature sensing or other infection control theater can prevent pre-symptomatic people from mingling with others.
If we want to explain how this virus caused the largest global pandemic in over a century, those three facts will do just fine.
Which means that before we have an effective vaccine, the only thing that will help us interact safely with others is to test, test, and test some more — even when we don't have symptoms.
A test you can do at home. Simply. Cheaply. With rapid turnaround time (15-30 minutes), actionable that day. Done as easy (and as frequently) as making a cup of coffee. (Metaphor chosen intentionally. Stay tuned.)
Plus, the test will correlate with what we need to know — how likely am I to spread the virus to another person? Can we open schools? Bars and restaurants? Start having concerts? Business and scientific conferences? Go to barbers and hair salons? Safely triage patients? Screen people in nursing homes, homeless shelters, prisons?
So while I might feel a bit guilty about posting yet again on this topic — really? can't he think of anything else? — judging from the popularity of posts on this topic, I'm not alone with this obsession:
Hey, one of the very best things about writing this blog over the years has been the intelligent comments from the community of readers — who are some of the smartest, most generous people out there since they're reading an ID blog and providing such insight.
And this one was particularly astute after my last post on this topic, from Dr. Anna Goldman:
Could the home test be marketed as a test of "contagious COVID," instead of a straight COVID test? Maybe this reframing could help regulators and the public stop worrying about the comparison to the PCR test?
This, of course, gets right to the heart of the problem. We don't have these tests yet because the regulators and others worry about lack of sensitivity.
But as noted multiple times, we do not need these tests to detect any tiny trace of the virus. We need them to be positive when a person has virus levels thousands or even millions of times higher than the lowest threshold of PCR positivity. When they're most contagious. These will be tests for "contagious COVID!" Brilliant!
Want further reassurance? As our old friend Thomas Bayes taught us, in the theorem that bears his name, when the prior probability of infection is low — as in the case of screening asymptomatic people in low incidence regions — the negative predictive value of even a test with imperfect sensitivity is high.
(In fact, we worry much more about false-positives and low positive predictive values with this strategy. But that's a different hurdle.)
Now, I've written and talked and tweeted and done whatever I could to advocate for rapid home testing over the last month — I'm practically ready to hire a sky writer.
But even better, Chris Said (who runs the site rapidtests.org) has set up an easy way to contact our Senators, Representatives, and Governors. Do it now! Or give him some advice on memes, if you're a meme-expert.
And, if there are any doubters out there, here's another video featuring Dr. Michael Mina, an early and persuasive champion of this approach — and this one is only 5 minutes long.
Plus, you'll understand why I chose the coffee metaphor.
Most important comment on youtube after this video?
This one:
I took the PCR test on July 22. Still haven't received the results and it's August 8. Totally. Stupid. I live in SF so maybe it's better elsewhere but who cares what I was 17 days ago??
#RapidTestsNow
You can follow any responses to this entry through the RSS 2.0 feed. Both comments and pings are currently closed.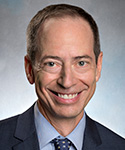 Paul E. Sax, MD
Contributing Editor
Biography | Disclosures | Summaries
Learn more about HIV and ID Observations.
Follow HIV and ID Observations Posts via Email

Tag Cloud