An ongoing dialogue on HIV/AIDS, infectious diseases,
all matters medical, and some not so medical.
February 3rd, 2012
More on Low (but Detectable) Viral Loads — Is Knowing This Useful?
I have a very smart, very experienced colleague — clue, his initials are CC, and he doesn't pitch for the Yankees — who continues to use bDNA testing for HIV viral load monitoring. You know, the assay with a lower limit of detection of 75 copies.
He knows that bDNA is less sensitive than PCR.
He knows that it's more expensive than PCR.
He even knows (I think) that it's less accurate than PCR.
So why does he use it?  Because he detests the added anxiety and aggravation that these periodic low-level results — usually 20-200 copies, or "<20 but target detected" — give his patients. More importantly, he's not convinced it provides him with any useful information.
I certainly get that. And suspect he's not alone in using this (ancient) test, which is probably best known for a study that put viral load testing on the map way back when.
But I can't bring myself to use an inferior and more expensive test, so I've switched whole-hog to PCR. As a result, I've been forced to learn a whole new speech to give to patients when these results come back. It usually goes something like this:
Gerald [not his real name], the result came back at 43…  Yes, this is detectable, but remember our old test only went down to 50, so in fact this is a great result — keep up the good work … No, I'm not worried … If you're worried we can repeat it, but I can assure you I won't recommend changing meds even if it comes back the same … Yes I'm sure … You're welcome.
Now it's been a few years since we've had these tests, and several studies (like this one) thus far didn't even suggest any significance to these low-level detectable results.
Until now.
Over in Journal Watch AIDS Clinical Care, Helmut Albrecht summarizes a recent study that compares the likelihood of virologic rebound in 1247 patients who had viral loads measured by the RealTime PCR assay. Three groups were defined:  those with results between 40-49 (Group A), < 40 but detectable (Group B), and truly undetectable (Group C):
The proportion of patients who experienced viral rebound to >50 copies/mL was 34.2% for group A, 11.3% for group B, and 4.0% for group C. The proportion with rebound to >400 copies/mL was 13.0%, 3.8%, and 1.2%, respectively. These associations were independent of adherence levels.
Based on these data, it does seem that the lower the viral load, the better — but wait!
Is there more resistance among those who rebounded? No.
Could this just be a proxy for duration of virologic suppression?  Highly likely.
Is there a different clinical outcome among those who rebounded? Not commented on, but highly doubtful.
Is there any evidence that our management should be changed based on these fascinating results, however biologically plausible they may be? Emphatically NO.  Or at least, not yet. Good summary of these issues in Raj Gandhi's accompanying editorial.
Which is why CC can continue to use the bDNA — it's defensible — and while I'll press on with PCR and all it's telling us about low-level viremia. Knowledge is power, after all.
I'm just not sure what to do with it yet.
You can follow any responses to this entry through the RSS 2.0 feed. Both comments and pings are currently closed.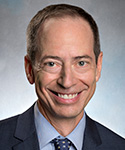 Paul E. Sax, MD
Contributing Editor
Biography | Disclosures | Summaries
Learn more about HIV and ID Observations.
Follow HIV and ID Observations Posts via Email

Tag Cloud