An ongoing dialogue on HIV/AIDS, infectious diseases,
all matters medical, and some not so medical.
March 1st, 2011
Like It or Not, PrEP Enters the Clinic
Since the publication of iPrEx, the hypothetical decision about whether to prescribe pre-exposure prophylaxis (PrEP) has become a practical reality.
As a result, we've posted a case on the Journal Watch/AIDS Clinical Care site, describing someone who requests intermittent pre-exposure prophylaxis to prevent HIV.
It's a high-risk, HIV-negative man who's been treated several times with post-exposure prophylaxis. The case was adapted from someone seen recently in our practice, and it raised many questions about what to do in this newly minted area. As there are obviously no "right" answers, we had a broad range of responses within our group. We've asked experts in the field to weigh in as well and will publish those responses shortly.
In the meantime, what have you been doing with requests for PrEP?  Have you found the "Guidance" (note that these are not yet "Guidelines") useful?  Any helpful or just interesting anecdotes or opinions you wish to share?
You can follow any responses to this entry through the RSS 2.0 feed. Both comments and pings are currently closed.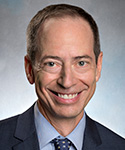 Paul E. Sax, MD
Contributing Editor
Biography | Disclosures | Summaries
Learn more about HIV and ID Observations.
Follow HIV and ID Observations Posts via Email

Tag Cloud