An ongoing dialogue on HIV/AIDS, infectious diseases,
all matters medical, and some not so medical.
May 12th, 2011
HPTN 052 Results — Another Win for Early HIV Therapy
The results of the HPTN Study 052 — which randomized 1,763 serodiscordant couples to early vs delayed ART to evaluate whether this reduced the risk of HIV transmission — have just been released:
Findings from the study were reviewed by an independent Data and Safety Monitoring Board (DSMB) …The DSMB concluded that initiation of ART by HIV-infected individuals substantially protected their HIV uninfected sexual partners from acquiring HIV infection, with a 96 percent reduction in risk of HIV transmission…  Among the 877 couples in the delayed ART group, 27 HIV transmissions occurred. This was in contrast to only one (1) transmission that occurred in the immediate ART group. This difference was highly statistically significant.
Full details from the study are of course not yet available, but here are some reasons why the results, if not surprising, are so important, and why this is a huge win for earlier antiretroviral therapy:
The protective effect (96%) was every bit as good as that reported in non-randomized studies (such as this one).
Since the study only enrolled patients who were asymptomatic with high CD4 cell counts (350-550), study subjects were generally those at the lowest risk of transmitting HIV to others — yet a significant difference in transmission was still observed.  One could have imagined the study being negative due to low event rates, and indeed the relative health of the population is at least a partial explanation for how rare transmission was even in the delayed therapy arm.
Details about the one case of transmission — yes, only one! —  that occurred from someone on ART will be important, such as whether the plasma HIV RNA was undetectable, his/her level of adherence, transmission of resistant virus, etc.
There were clinical benefits to early ART as well, with a significant reduction in the incidence of extrapulmonary  tuberculosis — 17 vs 3 cases in the delayed vs early ART arms respectively.
Note that survival was not different — a factor likely related to #2 above, and something for us to consider when anticipating results of the START trial.
We of course await information on adverse effects, quality of life, resistance, and cost, but it's hard to imagine that any of these factors would be of sufficient severity to negate the obvious personal and public health benefits of early ART.  In fact, I'll go out on a limb and predict that they won't even come close.
And I'll also express the view that this result is far more important than the PrEP studies, since it's always made way more sense to me to treat the person with HIV, not the other way around.  PrEP may have a small role in reducing the spread of HIV — especially in certain very high-risk individuals — but is unlikely ever to be widely adopted.
So treatment is prevention.  Now we just have to figure out how to pay for it.
You can follow any responses to this entry through the RSS 2.0 feed. Both comments and pings are currently closed.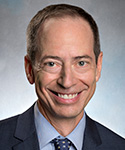 Paul E. Sax, MD
Contributing Editor
Biography | Disclosures | Summaries
Learn more about HIV and ID Observations.
Follow HIV and ID Observations Posts via Email

Tag Cloud