An ongoing dialogue on HIV/AIDS, infectious diseases,
all matters medical, and some not so medical.
February 5th, 2018
The Four States of Clinical Medicine, and a Movie Review (Sort Of)
I finally saw The Big Sick.
And hooray, it's excellent. 9/10. Based loosely on the real-life courtship between comedian Kumail Nanjiani and writer Emily V. Gordon, the movie has great word of mouth, is making gobs of money for an independent comedy, and was nominated for Best Original Screenplay.
Deserves both the the accolades and the cash.
In its way, the movie perfectly captures the Four States of Clinical Medicine, which my sister has expertly drawn for me in this 2X2 table:
One of the characters spends a good deal of the movie in Box 4 (not getting better, diagnosis unknown), which clinicians will immediately recognize as the very worst box to be in. 
All of our efforts sometimes seem directed at moving patients out of Box 4. Even Box 3 (not getting better, diagnosis known) is preferable, though it's not as if these patients are cured, so this is clearly the second worst box to be in.
From my admittedly biased perspective, I believe we ID doctors who do inpatient consults are particularly linked to cases in Box 4.
You almost expect someone to call a consult with the specific query, "Hey, we have someone who's not getting better, and we don't know why [Box 4]. Can you help us out?"
But of course, it's not just us ID types who see patients in this category — anyone who sees patients will recognize that disquieting feeling of caring for a patient who is worsening clinically without a diagnosis.
If we feel bad about Box 4, imagine how the patients and their families feel? In the movie, there's a skillfully depicted scene soon after the main character is admitted to intensive care, where a series of specialists come by to talk to the family about what they think is going on, and why.
Since they don't know the answer, and she's critically ill, a predictable torrent of medical jargon ensues, only adding to the family's anxiety. Unfortunately, Box 4 triggers amnesia for many of us on how to use plain English to describe things clearly to non-physicians.
To wrap up the rest of the Four States of Clinical Medicine, Box 2 (getting better, diagnosis unknown) is the stuff of everyday practice, especially in the outpatient setting. Scientific studies have conclusively shown that despite increasingly sophisticated diagnostic tests, 89.94% of clinical medicine is in Box 2.
(I made that up.)
A patient arrives with low back pain, which is disabling. There are no red flags — no fever, no weight loss, no worrisome past medical history, normal neurologic exam. One could do imaging, but even if abnormalities are found, who's to say this is causing their pain?
And a couple of weeks later, it's all gone. That's Box 2.
And Box 1 (getting better, diagnosis known) is where we all want to be. These are the "great cases" for all involved, regardless of severity. In the summertime, consider the elderly avid gardener with fever, mental status changes, and thrombocytopenia — and after a few days of doxycycline for anaplasmosis, he's all better.
Or the patient with weeks of anorexia, low grade fevers, and weight loss, where everyone is worried about cancer — until a couple of blood cultures are positive for alpha strep, and treatment for endocarditis reverses the whole process.
These are dramatic wins, gratifying for all, and why we do what we do. One could even argue that the joy and relief of being in Box 1 is so profound that one could justify the use of of novel diagnostic tests, even if it means identifying something for which we have no treatment.
How about the outpatient with a prolonged cold? These have been Box 2 patients (getting better over time, no specific diagnosis) since the beginning of medicine. Is it worth finding out they have rhinovirus just to move them into Box 1?
The quality-of-life boost might be that good.
Back to the movie — here are the bare bones of the plot, in case you haven't seen it: An unlikely but very appealing young couple falls in love. Just as the relationship is getting serious, they have a break-up despite their obvious great chemistry. Shortly after they split, the woman develops a life-threatening illness, likely an infection of some sort.
There's of course a lot more to it, but instead of spoiling the plot for everyone who hasn't seen it, I want to highlight the reason it's showing up in this ID blog — and it's not just because of the word "infection" in the previous paragraph.
Guess in which box the character in The Big Sick ends up?
Hey, it's a comedy. And seeing the movie made me very happy.
H/T to ID doc Tom O'Brien — yes, father of Conan! — for the concept, and to Anne Sax for the drawing.
You can follow any responses to this entry through the RSS 2.0 feed. Both comments and pings are currently closed.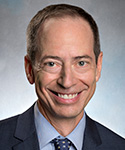 Paul E. Sax, MD
Contributing Editor
Biography | Disclosures | Summaries
Learn more about HIV and ID Observations.
Follow HIV and ID Observations Posts via Email

Tag Cloud