An ongoing dialogue on HIV/AIDS, infectious diseases,
all matters medical, and some not so medical.
September 13th, 2013
Clindamycin vs. TMP/SMX for Soft Tissue Infections: A Clinical Trial That Needs Some Marketing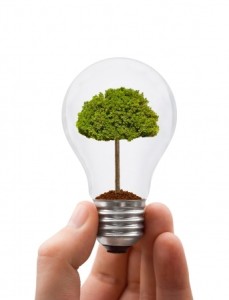 At ICAAC this week — the ID conference with the most inscrutable acronym out there — Loren Miller from UCLA presented a clinical trial on treatment of skin and soft tissue infections that has widespread clinical applications, yet may receive little if any attention.
And why is that?
Simply because the drugs (clindamycin and trimethoprim/sulfamethoxazole) have been off-patent for years. Cripes, they're so cheap that some pharmacies give them away. That's right — they're free!
So allow me to market the study a bit.
Here's the clinical question:
Which is better for uncomplicated skin and soft tissue infections — clindamycin or TMP/SMX?
Clearly the best way to get the answer is to do a randomized, double-blind trial, which is what we have here: Eligible subjects had a skin infection (abscess and/or cellulitis), were not systemically ill, diabetic, or needing hospitalization. If abscesses were present, they were drained.
Participants were then randomized to clindamycin 300 mg three-times daily or TMP/SMX 1 DS tablet twice daily for 10 days, along with matching placebos.  (Note:  Meets length of therapy rules.)
524 study subjects enrolled at 4 US sites; they had a mean age of 27, with 30% younger than 13. 45% had purulent drainage, and virtually all had I and D as part of their management; the remainder had cellulitis alone. Among those who had cultures, more than half had MRSA; 14% of the Staph aureus isolates had resistance to clindamycin.
14 days after enrollment, 80% of the clinda and 78% of the TMP/SMX group were cured. (About half of the "failures" were really loss to follow-up.) Diarrhea was more common in the clindamycin arm; there were no cases of C diff, and no severe rashes to TMP/SMX.
So to conclude, they're basically the same.
How to choose? Here are some pros and cons.
Clindamycin is famously good for beta strep, and active against most (but not all) Staph aureus, including MRSA. But, there's that diarrhea nastiness, with or without C diff.
TMP-SMX is active against virtually all Staph aureus, but whether it's a beta-strep drug depends on whom you ask (many think it isn't). And of course, it rarely can cause severe rashes and systemic hypersensitivity reactions.
One possible explanation for the near-equal outcomes is that the two treatments failed in different ways — the clindamycin versus resistant staph, and the TMP/SMX for the strep. Since most would get better with no antibiotics anyway (especially those with drained abscesses), these small differences offset each other.
And some might quibble at the dosing of the TMP/SMX — I've heard an awful lot of people say with confidence that the right dose for cellulitis is 2 DS tablets twice daily, though far as I know there are no data confirming this (surprisingly) strongly held opinion.
Regardless, kudos to the investigators for getting this study done. It may not yield a glossy advertisement in a medical journal, but undoubtedly will be very useful, cited by numerous primary care, ID, and emergency room providers all over the world.