An ongoing dialogue on HIV/AIDS, infectious diseases,
all matters medical, and some not so medical.
June 20th, 2012
Abacavir Becomes the Latest Generic Antiretroviral Agent
Hot on the heels of generic nevirapine comes generic abacavir:
On June 18, 2012, FDA granted approval for a generic formulation of abacavir tablets, 300 mg, manufactured by Mylan Pharmaceuticals, indicated in combination with other antiretroviral agents for the treatment of HIV-1 infection. FDA has determined that the generic formulation is bioequivalent and, therefore, therapeutically equivalent to the reference listed drug, Ziagen Tablets, a product of VIIV Healthcare Company.
Note that this is for the separate 300 mg tablets, which are approved for twice-daily dosing, and not (yet) for the convenient coformulated once-daily abacavir/3TC tablet.
Nonetheless, it's notable that a highly effective, well tolerated regimen — abacavir, 3TC, and efavirenz — could now be two-thirds generic, with the last third (efavirenz) probably becoming generic sometime soon.
Does that mean you'll be switching your patients to generic abacavir once it appears in pharmacies?  Let's do a poll.
You can follow any responses to this entry through the RSS 2.0 feed. Both comments and pings are currently closed.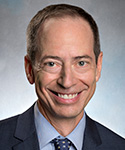 Paul E. Sax, MD
Contributing Editor
Biography | Disclosures | Summaries
Learn more about HIV and ID Observations.
Follow HIV and ID Observations Posts via Email

Tag Cloud