An ongoing dialogue on HIV/AIDS, infectious diseases,
all matters medical, and some not so medical.
January 20th, 2011
A New Antiretroviral Drug Class, and a Movie
In my email in-box today was a very odd press release, referring to this paper, just published in PLoS ONE.  With the subject line, "Koronis – Clinical Trial Results Demonstrate Promise for First Non-suppressive HIV Drug," it included the following information:
Recently published Phase 2a clinical trial results show that the frequency of specific, drug-induced mutations in the HIV genome can be significantly increased by administering KP-1461, a drug being developed by Koronis Pharmaceuticals based on its novel Viral Decay Acceleration (VDA) drug mechanism. Koronis is planning a follow-on Phase 2 trial to determine the treatment duration required to achieve a clinically meaningful decrease in a patient's viral load.
First, you don't want to be known as a "Non-suppressive HIV drug."  And second, while I get the premise that giving a drug that leads to mutations probably indicates some sort of selection pressure, it's a long way from this observation to an actual antiviral agent.
But who knows?  This may be the next great antiviral drug class, and the phrase "Viral Decay Acceleration" — with its faint echo of 1950s sci-fi movies — sounds incredibly cool.  According to the company's web site, VDA "exploits the strength of a virus – its high mutation rate – to target its collapse."
So dim the lights, grab some popcorn, and watch the movie here.
You can follow any responses to this entry through the RSS 2.0 feed. Both comments and pings are currently closed.
Comments are closed.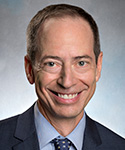 Paul E. Sax, MD
Contributing Editor
Biography | Disclosures | Summaries
Learn more about HIV and ID Observations.
Follow HIV and ID Observations Posts via Email

Tag Cloud