An ongoing dialogue on HIV/AIDS, infectious diseases,
all matters medical, and some not so medical.
December 28th, 2011
Why We Still Need HIV/ID Specialists
Over on Journal Watch AIDS Clinical Care, we periodically publish a tricky case — always drawn from clinical practice — then ask some experts how they would manage it, and why.
The most recent case pretty much has it all:
Multiple prior regimens
Multi-class drug resistance
Metabolic complications
Bad allergy history, one event nearly requiring hospitalization
Disfiguring lipoatrophy
History of treatment discontinuation
In fact, the case is so complicated that our Executive Editor said it made her "head hurt." She's just lucky the guy doesn't have hepatitis C.
Fortunately, Graeme Moyle and Karam Mounzer kindly agreed to take it on. Given the complexity of the case, not surprisingly they came up with two different treatment approaches.
And patients like this are a reminder why, even in this era of single-pill-daily-for-HIV-treatment and 80-90% of patients in care virologically suppressed, we HIV/ID specialists still have a job.
You can follow any responses to this entry through the RSS 2.0 feed. Both comments and pings are currently closed.
Comments are closed.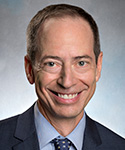 Paul E. Sax, MD
Contributing Editor
Biography | Disclosures | Summaries
Learn more about HIV and ID Observations.
Follow HIV and ID Observations via Email

Tag Cloud