An ongoing dialogue on HIV/AIDS, infectious diseases,
all matters medical, and some not so medical.
May 14th, 2010
The Luxury of the START Study … and Running Out of ART in Uganda
Over on our Journal Watch AIDS Clinical Care site, we did a poll asking about the ongoing START study:
In the START study, HIV-infected patients with CD4 counts greater than 500 cells per cubic mm are being randomized to start antiretroviral therapy right away or to wait until the CD4 count falls to 350 cells per cubic mm or below. If there were a START study site in your community, would you refer eligible patients to it?
87% said they would — which is interesting, since the study is having trouble enrolling, at least in some sites.  If the study succeeds, we may learn definitively if treatment should be started at CD4 cell counts > 500, a longstanding debate in the field.
But the dilemma posed by the START study stands in sharp contrast to this life and death news about HIV treatment programs running out of money in Sub-Saharan Africa:
The global war on AIDS has racked up enormous successes over the past decade, most notably by providing drugs for millions of infected people in developing countries who would be doomed without this life-prolonging treatment. Now the campaign is faltering …

Although the number of Ugandans receiving drug treatments jumped from fewer than 10,000 a decade ago to nearly 200,000 today, hundreds of thousands more Ugandans need the drugs and likely can't get them because clinics now routinely turn new patients away.
In the context of a limited supply of medications, the best approach to providing HIV treatment is to treat the sickest first — patients such as those described here in this NY Times article.  But after the drugs run out, then what?
All of which goes to show that even the option of doing the START study is an incredible luxury, and that a person needing treatment for HIV is very very lucky to live here and not in Sub-Saharan Africa.
You can follow any responses to this entry through the RSS 2.0 feed. Both comments and pings are currently closed.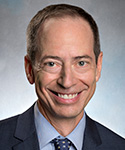 Paul E. Sax, MD
Contributing Editor
Biography | Disclosures | Summaries
Learn more about HIV and ID Observations.
Follow HIV and ID Observations Posts via Email

Tag Cloud