An ongoing dialogue on HIV/AIDS, infectious diseases,
all matters medical, and some not so medical.
July 5th, 2020
Rapid, Inexpensive Home Testing for COVID-19 May Get Us Out of This Mess Before a Vaccine
As cases of COVID-19 continue to climb to record numbers, it might seem impossible that something is already out there that could dramatically reduce new infections — and even bring us back to some semblance of normal life.
I'm not referring to a vaccine. It's a rapid, inexpensive home test.
You're forgiven for being incredulous. Indeed, you might be discouraged by a depressing sense of deja vu as you hear that hard-hit communities again must suffer delays on both obtaining tests and getting results.
And it's not just Arizona, Texas, and Florida. Testing volume for COVID-19 has so overwhelmed commercial and national reference labs that turnaround times to get results are at the very least several days, and can be a week or longer — tests ordered from anywhere in the country.
Didn't we learn anything from our lack of tests in the winter and spring, when contagious cases went undetected because of our inability to test all but symptomatic people? Didn't that allow those with mild or pre-symptomatic disease to continue to spread the virus in the community, triggering an explosive increase in cases?
The problem is that we're doing it all wrong. Again.
We need to test more broadly, even in people without symptoms. The critical window period for transmitting the virus starts a day before symptom onset.
And instead of relying on the gold standard for diagnosis — the polymerase chain reaction (PCR) tests, done on a nasopharyngeal swab — we need to lower the bar for accuracy and use one of the many rapid tests currently in development.
As noted in this spot-on perspective on rapid home tests written by Drs. Laurence Kotlikoff and Michael Mina, our PCR testing, while accurate, has many problems — it's expensive, it's slow, and it strains the lab supply chain. Our hospital has had to diversify the PCR tests it offers to at least 5 different platforms to avoid running low on any one particular test.
Some might argue PCR is too sensitive — it picks up fragments of viral RNA long after a patient is no longer contagious. These positive results generate all kinds of confusion and worry.
In addition, a nasopharyngeal swab requires trained personnel to obtain the sample. It hurts, too, as anyone who has had the test will tell you. There's a reason the most common "joke" heard after undergoing PCR testing is likening it to a pituitary biopsy. Ha ha.
So why don't we have rapid, cheap home tests available now?
It's not for lack of trying — take a look at this list of companies working on the problem as of early June:
Thanks, Tomas
That makes 16 pic.twitter.com/QQcBDopaGL

— Eric Topol (@EricTopol) June 7, 2020
Apparently, one thing that may be holding up FDA approval of these tests is that they are less sensitive than the PCR. That means they're more likely than the PCR to miss someone who has COVID-19, wrongly giving a sense of reassurance from a false-negative result.
This is a legitimate concern, but one that should not block their urgent approval anyway. We should welcome these tests, even if less accurate, and broadly adopt them for widespread community use. Here's why:
They will be cheap. Estimates are that they would cost between 1 and 5 dollars. That's around the price of a cup of coffee.
They can be done on saliva. No brain biopsy required.
They can be done frequently. Every day for college students, or healthcare workers, or bus drivers? Every third day for everyone?
They will answer the key question — am I contagious to others right now?
Finally, and most importantly, they will answer this last question quickly. Results back in less than an hour.
Anyone with a positive test can self-isolate, be reported to public health officials, participate in a contact tracing program, and be monitored for symptoms. Maybe pre-emptive antiviral therapy will prevent severe illness.
We can choose to do a rapid home test any day we go to work, or to the gym, or to meet friends in a restaurant, or to attend a concert, or to pray in a house of worship, or to visit an elder loved one, or indeed partake in any activity we do in groups that now sadly may sustain the pandemic.
And for those worried about lack of sensitivity, two items of reassurance. First, false negatives are less likely when people have the highest amounts of virus in saliva and respiratory secretions — and this is when they're most contagious to others. If the test is falsely negative due to low titers of virus, it may not matter very much.
Second, this modeling study finds that the frequency of testing is the key determinant of how well a broad testing strategy will limit the spread of the virus. It's even more important than test sensitivity, and evidence that imperfect testing is better than no testing at all.
So bring on the rapid home tests — lower sensitivity notwithstanding — and the sooner, the better.
It's one thing that could make Olive and Mabel's retirement easier to take. Maybe they'll even do a reunion tour.
You can follow any responses to this entry through the RSS 2.0 feed. Both comments and pings are currently closed.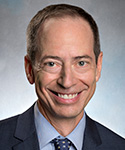 Paul E. Sax, MD
Contributing Editor
Biography | Disclosures | Summaries
Learn more about HIV and ID Observations.
Follow HIV and ID Observations Posts via Email

Tag Cloud