An ongoing dialogue on HIV/AIDS, infectious diseases,
all matters medical, and some not so medical.
March 28th, 2010
Kidneys: Fortunately, We Have Two
Here's a case over in our Journal Watch: AIDS Clinical Care site:  a man with suspected PCP develops rapidly progressive renal failure after being starting on both empiric PCP treatment with TMP-SMX and ART with TDF/FTC plus darunavir/ritonavir.
The specific questions at the end of the case were:
What do you think is causing the renal failure?
Would you continue empiric treatment for PCP or try to confirm the diagnosis?
If you would continue empiric treatment, would you modify it?
What would you do with his ART? Specifically, would you continue the tenofovir?
What would be your preferred alternative regimen?
I ran into the nephrologist Jonathan Winston this weekend, who will providing his take on the case shortly.  He asked me what actually happened.
Stay tuned …
[Edit:  Outcome of case now posted here.]
You can follow any responses to this entry through the RSS 2.0 feed. Both comments and pings are currently closed.
Comments are closed.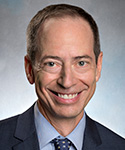 Paul E. Sax, MD
Contributing Editor
Biography | Disclosures | Summaries
Learn more about HIV and ID Observations.
Follow HIV and ID Observations Posts via Email

Tag Cloud