An ongoing dialogue on HIV/AIDS, infectious diseases,
all matters medical, and some not so medical.
June 19th, 2011
Abacavir Agonistes
The studies on abacavir and its potential association with increased cardiovascular risk have been inconsistent ever since the news first broke at CROI 2008. But recently the data have been swirling around so fast and furious that it seems appropriate to take out this famous Greek epithet.
A summary of some recent notable studies:
Got that?
Although it's tempting to revert to the last refuge of the researcher, grant writer, and journalist — the generic "more research is needed" — I'm pretty sure we've reached a point of diminishing returns on these abacavir-cardiovascular disease studies, at least those of retrospective observational design.
And from a practical, day-to-day patient management perspective, in my view nothing really has changed despite these recent studies.  It seems advisable to avoid using abacavir in patients with high cardiovascular risk if there are suitable alternatives (which there usually are), but that stable patients already on the drug should remain on it unless there's a compelling reason to switch.
You can follow any responses to this entry through the RSS 2.0 feed. Both comments and pings are currently closed.
Comments are closed.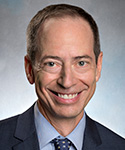 Paul E. Sax, MD
Contributing Editor
Biography | Disclosures | Summaries
Learn more about HIV and ID Observations.
Follow HIV and ID Observations Posts via Email

Tag Cloud