November 10th, 2020
Why I Wore All Black That Day
The death of Ruth Bader Ginsburg
Even the sharpest dressed attendings come to work donning scrubs in the time of COVID. I was no exception. Halfway through my 2 weeks on service, I appreciated the extra comfort my blue scrubs provided. Then, on September 19th, I wore all black. Those accustomed to seeing me in scrubs commented that I was dressed "nicely." But for me, it was no ordinary Saturday. It was the day after the death of Ruth Bader Ginsburg (RBG).
RBG served on the US Supreme Court for 27 years – 1 year short of my current lifespan on earth. It is no secret that Justice Ginsburg fought tirelessly for women during her tenure on the Supreme Court. I cannot help but think that a large part of where and who I am today is due to her dedication to women. As I am not a law expert, I refer you to this article on History Channel's website. But, as this is a blog about the lives of doctors, why am I talking about the death of a lawyer?
Same person, different grief
Despite my as-yet-short career in medicine, I am no stranger to patient deaths. But the nature of being a physician means one typically needs to move on quickly. The next patient demands your full attention — cognitively and emotionally. The lack of grieving is rampant in medicine — as echoed by this New York Times piece. Quite rarely have I let the death of a patient affect me outside of the hospital. If it did, I found an outlet to cope: journaling, a dialogue with friends and family, or distractions. RBG's death, unlike the deaths of patients for whom I've cared, impacted me heavily. I cried on my way to work, I cried in my office, I was somber all day. I wore black to silently mourn. You may not recall, but a mere 2 hours after her death, the media was reporting on ideas about 'who will replace her?' 'will she be replaced before the election?' 'what are the pundits predicting?' Everyone else moved on from her death as quickly as I usually move on after the death of a patient. This bothered me profoundly. It also ignited in me an introspection about whether my approach to difficult moments in the hospital (like death) needs maturation. A topic that a previous chief blogger, Dr. Bhardwaj, wrote about so eloquently.
Making the time and space
Likely a manifestation of years of suppressing grief as a physician, the death of a woman I admired so much, at a lousy time that was wrought with emotions, unleashed my grief. I find it more important now to start my journey of allowing myself to feel "negative" emotions in the hospital. Luckily, a few of my colleagues have been working on a project to help me to do just this!
Drs. Joanne Chiao and Marissa Martin, residents in our Internal Medicine program, recognized the need for debriefing sessions after traumatic events in the hospital. Their experience was similar to mine — no time or space to grieve. Adapted from Keene et al.  (Pedriatr Nurs 2010 36:185) and assisted by leaders of our More Than Medicine Committee, they developed a debriefing pocket card (original idea derived from Govindan et al. [MedEdPORTAL 2019; 15:10809]). I look forward to the resident response to this intervention and their collective debriefing experiences. While the laws assented by Justice Ginsberg are larger in magnitude than a debriefing card, it is by implementing simple solutions that large scale change becomes possible. These small actions multiplied by days and people yield eradication of stigma surrounding physician grief — especially in the hospital.
Why I wore black
A pioneer in her own time, I like to think RBG would be proud of this generation of physicians. We have endured inaction on climate change, faced a politicized pandemic, and been awakened by the social injustice which surrounds us. In speaking up, we've been told to "stay in our lane." I wore black to mourn the silence that fell when a woman died who gave a voice to generations of women. I mourn that she died in a time when we are deprived of acts of comfort like a hug. Being emotional or taking the space to debrief or grieve only makes us stronger physicians. Using RBG's example, I will no longer remain silent under the taboo of shame surrounding negative emotions in the hospital. I will grieve. And I will wear black the next time I need a reminder of needing to do so.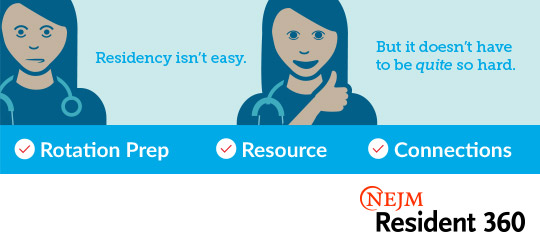 You can follow any responses to this entry through the RSS 2.0 feed. Both comments and pings are currently closed.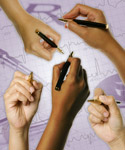 2021-2022 Chief Resident Panel
Resident chiefs in hospital, internal, and family medicine
Learn more about Insights on Residency Training.
Most Commented

Follow Insights on Residency Training via Email

Tag Cloud