November 20th, 2019
Top 5 Tips for Residency Interview Success
Four years ago on a crisp winter day, I interviewed at Cambridge Health Alliance's (CHA) Harvard Primary Care Internal Medicine Residency program. From the warm, cozy dinner of Nepali momos to the thoughtful and inspiring stories shared, I felt like I had found "my people." Those that were committed to social justice and advocating for the needs of the underserved. This may sound corny, but unbeknownst to me at the time, this was the beginning of finding my personal and professional home. Fast forward to today, and I feel proud to work at a safety-net hospital that truly cares for all. As I reflect on my interview experiences, I would like to share what I have learned as a former applicant and now Chief Resident.
Tips for residency interview success:
1. Clarify your professional and personal priorities.
What is most important to you in life and in a residency program? At this year's Alliance for Academic Internal Medicine Chief Residents' meeting, Drs. Stephanie Call and Cheryl O'Malley emphasized the value of identifying the "most important things" to fuel "the fire of passion for work and life." What fuels your fire? For me, I seek academic rigor within a social justice lens. In addition to becoming an exceptional clinician, I aspire to be a teacher, leader, and advocate and want to create real change for my patients.
2. Reflect on your story.
Why did you choose medicine as a career? What makes you unique and who you are? What has motivated your journey? Why does this residency program fit within your story? Akin to the 30-second "elevator pitch," it is important to be able to effectively articulate who you are and who you want to become. 
3. Become familiar with the residency program.
Research the program and city that you'll be interviewing at. And come prepared with questions! Where do residents live, and how do they get to work? What is the cost of living? What is the advocacy or quality improvement curriculum? And most importantly, are residents happy? Interviewing for residency programs can feel a bit like dating, where you're trying to find the perfect match.
4. Everything is part of the interview
I'm going to let you in on a little secret – everything is part of the interview. This includes your interactions at the applicant dinner, when the Chief Resident asks you how your day is going, and any pre- and post-interview communication. I encourage you to be your best, professional self!
5. Post-interview etiquette: Second looks? Thank you notes?
As our Program Director and a fierce primary care advocate, Dr. Rachel Stark says, "we have everything we need to know by the end of the day to make our decision. It is up to you to think about whether you have everything you need to make yours." Second looks are for you to gather enough information to make an informed choice. Likewise, thank you notes are nice but not necessary.
Lastly, you've worked hard to get to this point in your medical career. It is an exciting time! Take a moment to soak it all in. Residency training is an opportunity to shape your professional and educational experience. The feeling of finding my community continues to remain central to my choice in residency program and work as Chief Resident. I challenge you to find "your people" that will help you grow and become the best person and physician you can be.
I would love to hear your advice for medical students on the interview trail! Feel free to drop a note in the comments below or tweet at me @UeFrances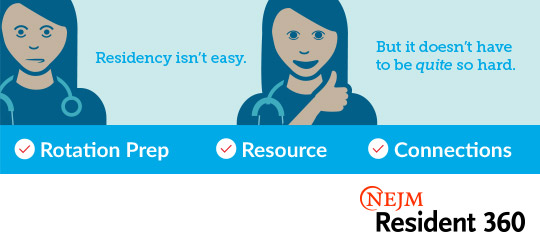 You can follow any responses to this entry through the RSS 2.0 feed. Both comments and pings are currently closed.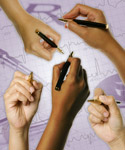 2021-2022 Chief Resident Panel
Resident chiefs in hospital, internal, and family medicine
Learn more about Insights on Residency Training.
Most Commented

Follow Insights on Residency Training via Email

Tag Cloud