July 12th, 2022
Training Alongside the Drug Epidemic
The drug epidemic in America continues to worsen. In 2021, the CDC reported a historic high in overdose-related deaths of 107,622. This number is up 15% from 2020 and 100% from 2015 [1]. In Oregon, where I completed my residency training, substance abuse is still a significant concern. Opioid deaths in Oregon rose 40% last year alone [2]. These increases have occurred in the setting of a global pandemic and many other complex geopolitical factors. Medical trainees are on the front lines and are caring for those with substance abuse in record numbers.
The ER "Frequent Flyer"
Many patients my colleagues and I have treated during training follow a path of addiction and limited healthcare access. For example, Mr. Johnson is a 52-year-old man with a history of alcohol and heroin abuse, who just returned to the ER for the 43rd time in a year. For 3 days, his injection site cellulitis had been worsening, and he was having fevers.At the end of last year, he was admitted for endocarditis for 6 weeks. During that admission, he remained in the hospital for the entirety of his IV antibiotic course due to unstable housing and IV drug use history. Now, during this most recent ER visit, we received the call to admit him for cellulitis and sepsis.
While in the hospital, Mr. Johnson slowly recovered over a few days. He started methadone, as he had many times before. On the day of discharge, he expressed concern about his discharge because he was still homeless. Following previous admissions, he had been discharged to a shelter, and his substance abuse quickly relapsed. Throughout his history of addiction, he had been in and out of the criminal justice system as a result of his drug use. He had previously been unable to access substance abuse treatment due to a lack of resources. Ultimately, after the most recent admission, Mr. Johnson was discharged again to his previous shelter. Two weeks later, he returned for aspiration pneumonia and heroin overdose.
Treating and Decriminalizing Substance Abuse
Far too often, Mr. Johnson's story repeats itself in hospital systems throughout the country. At times, half of our inpatient list had been admitted for drug-related concerns. Treating patients with substance abuse history can come with so many frustrations, especially with the resource-limited system we function in. Discharging patients without adequate support only to see them return 1 week later — even sicker than before — can feel like a grind. We often spend hours in the call room discussing the drug epidemic, decriminalization, and poor treatment access.
Health systems and governments have been scrambling to find solutions to the growing epidemic. As you might know, Oregon decriminalized individual possession of small amounts of drugs in early 2021. Full disclosure: I am a proponent of decriminalizing substance abuse. Based on evidence, I am of the opinion that health conditions, like addiction, should not be criminalized. In an effort to remedy historical inequities, several states have decriminalized substances, and more are poised to do so.
Despite decreasing the number of drug possession arrests in Oregon, access to substance abuse care is limited. A hotline is in place to help those who received citations to access to substance abuse treatments. However, early data suggests that few people call the hotline or access resources. Substance treatment beds are in short supply and strained due to staff shortages.
Preliminary data following decriminalization is difficult to interpret, but one recurring theme is that we severely lack in resources to treat patients with substance abuse. On a positive note, desperately needed funding, most of which will be coming from marijuana taxes, will soon be available to bolster treatment options in Oregon [3].
The Path Forward
Substance abuse will likely be a growing concern and still deserving of our attention for many years to come. Medical trainees will continue to treat rising numbers of these patients within a system that does not have enough resources. Stories such as Mr. Johnson's are tough to hear and to encounter. It can feel that we as physicians are powerless, and our patients are in an endless struggle.
On a more optimistic note, there are steps we can take to tip the balance. We need to support legislation that transitions substance use from the criminal justice system toward treatment and recovery. However, decriminalization needs to be accompanied by increased resources to treat those with substance abuse. As a medical professional, you have a voice in this conversation. Encourage your health system to invest in peer support teams for those struggling with addiction. For anyone interested in more information, the AMA compiled some positive next steps and information [2].
During these times of policy and debate, continue to show compassion to those with substance abuse. You never know whose life you're going to change.
*The above patient's name and age has been changed to protect PHI.
https://www.cdc.gov/nchs/pressroom/nchs_press_releases/2022/202205.htm
https://www.ama-assn.org/system/files/issue-brief-increases-in-opioid-related-overdose.pdf
https://www.oregonlive.com/politics/2021/10/police-issue-few-tickets-under-new-drug-decriminalization-law-most-people-ignore-court-hotline.html
You can follow any responses to this entry through the RSS 2.0 feed. Both comments and pings are currently closed.
Comments are closed.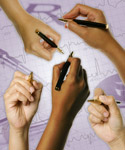 2021-2022 Chief Resident Panel
Resident chiefs in hospital, internal, and family medicine
Learn more about Insights on Residency Training.
Most Commented

Follow Insights on Residency Training via Email

Tag Cloud